Note: After 2+ years, we are taking a break from Like Mother, Like Son to pursue other projects.
Ramsay is currently Executive Director of Catskill Mountainkeeper.
Patricia is currently writing a book with her husband about their years with the NRDC.
Mark has started his own show, Liberal Arts with Mark Sutton.
Hosted by Ramsay and Patricia Adams, and produced by Mark Sutton, Like Mother, Like Son? explores the similarities and differences in a mother and son's approach to culture and the arts. Guests include Grammy and Oscar Nominated Singer/Songwriter Adam Schlessinger, film composer Richard Horowitz, author of The Hookup Handbook Andrea Lavinthal, and many others. The show is broadcast on NPR affiliate WJFF 90.5-FM, "Radio Jeff," in Jeffersonville, New York, in the Catskills. WJFF is the nation's only hydro-powered radio station. The show is archived on this site on the Listen page, and is now available by podcast.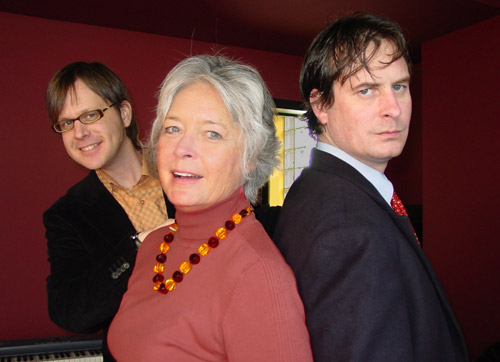 Hosts: Ramsay and Patricia Adams

Producer and Co-host: Mark Sutton

AIRTIME: 9:30 PM Mondays
New episodes of Like Mother, Like Son are broadcast Mondays at 9:30 PM on 90.5FM and streamed at www.wjffradio.org. To listen to archived episodes, visit the online archive.